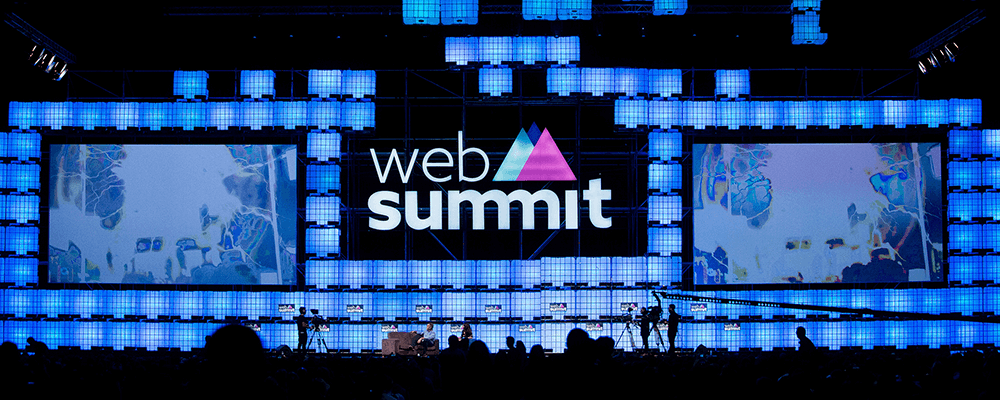 20 jul

25 RAZÕES PELAS QUAIS NÃO PODE MESMO DEIXAR DE IR À WEB SUMMIT EM NOVEMBRO
A maior conferência de tecnologia do mundo regressa em novembro a Lisboa e já tem mais de 250 speakers de renome confirmados
Consolidou-se como o evento do ano no âmbito das start ups em Lisboa. A Web Summit começou como uma ideia simples em 2010: conectar a comunidade de tecnologia a todos os setores, antigos e novos. Parecia ressoar. A Web Summit cresceu e se tornou a "maior conferência de tecnologia do mundo".
Veja as primeiras 25 razões pelas quais não deve deixar de estar no Web Summit em novembro. São nomes já confirmados pela organização do evento e que serão uma lufada de ar fresco para os nossos ouvidos.
1. Evan Williams, Founder – Twitter/Medium 
2. Margrethe Vestager – European Commissioner for Competition
3. Gillian Tans – CEO, Booking.com
4. Young Sohn – President, Samsung
5. Mandy Ginsberg – CEO, Match Group 
6. Ben Silbermann – CEO and co-founder, Pinterest
7. Alexis Ohanian – co-founder, Initialized/Reddit
8. Cyan Banister – Partner, Founders Fund
9. Devin Wenig – CEO and President, eBay
10. Stephanie McMahon – Chief Brand Officer, WWE
11. Xabi Uribe-Etxebarria – Founder and CEO, Sherpa
12. Peggy Hicks – Director, UN High Commission on Human Rights
13. Mark Schneider – CEO, Nestlé
14. Joseph Lubin – Co-founder of Ethereum, ConsenSys
15. Emmett Shear – Founder and CEO, Twitch
16. Gail Heimann – President, Weber Shandwick
17. Peter Diamandis – CEO and Chairman, Singularity University
18. Tim Draper – Founder, Draper Associates
19. Elie Seidman – CEO, Tinder
20. Carlos Moedas – European Commissioner for Research, Science and Innovation
21. Matt Brittin – President, EMEA Business and Operations, Google
22. Nicole Eagan – CEO, Darktrace
23. Imogen Heap – Music Maker and Founder, Mycelia
24. Samantha Barry – Editor in Chief, Glamour 
25. Christopher Leacock (Jillionaire) – Music Producer, Major Lazer
O evento decorre este ano de 5 a 8 de novembro, na Altice Arena em Lisboa e os convites estão a voar online.