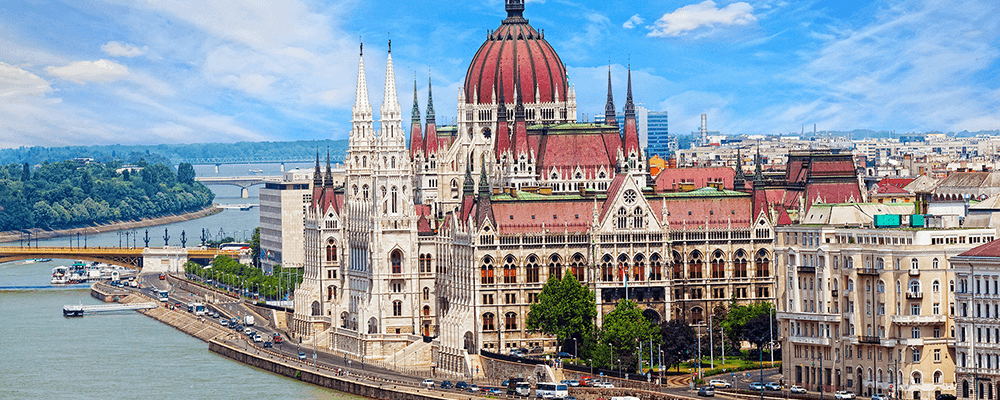 08 mar

BUDAPESTE, UM TESOURO A SER DESCOBERTO NA EUROPA DO LESTE
BUDAPEST, A TREASURY TO BE DISCOVERED IN EASTERN EUROPE
É sem dúvida uma das cidades mais bonitas da Europa. Cortada pelo esplêndido rio Danúbio, Budapeste fascina e seduz com a sua belíssima arquitetura, termas milenares, saborosa comida de rua, animados bares, história cativante e incomparável singularidade. O Senhor Estilo esteve a passear pela capital húngara e mostra-lhe um roteiro que não tem nos guias. Os sítios must go, os restaurantes mais badaldos, um hotel de sonhos para se hospedar. Mais, as dicas mais quentes da cidade que tem um pouco de tudo para todos os gostos. Vamos a isto.
There is no doubt, one of the most beautiful European cities. Divided by Danube River, Budapest fascines and seduces by its wonderful architecture, millenary baths, tasty street food, cheerful bars, captivating History and incomparable singularity. Senhor Estilo went for a walking by the Hungarian capital and present for you a guide that isn´t in the traditional guides. The "most go" places, trendy restaurants, a dreaming hotel to stay and hottest tips of this city that has a bit of everything. Let´s do this.
HISTÓRIA | HISTORY
Capital da Hungria e sexta maior cidade da União Europeia, Budapeste é a cidade mais populosa e principal centro financeiro, corporativo, mercantil e cultural do país. Situada às margens do rio Danúbio (o segundo rio mais longo da Europa, que também corta muitas outras cidades europeias) foi no passado "duas" cidades distintas, Buda e Óbuda, na margem direita e Peste, na esquerda. A fusão entre as cidades ocorreu em 1873.
Pode-se dizer que é em Peste onde se concentra a maior parte das atrações, de modo que eu recomendo hospedar-se nesta parte da cidade. O lado Buda é a zona do Castelo, das colinas, das vistas incríveis da cidade e onde está umas das melhores termas (vou falar dela mais à frente).
Hungarian capital and the sixth largest city within the European Union, Budapest is the most populous city and the main financial corporate, trade and cultural center of the country. It is located at the margins of the Danube River (the second longer European river, it runs through other European cities) and it was two different cities in the past, Buda-Obuda in the right margin and Pest, in the left one. The fusion occurred in 1873.
It is accurate to say that in Pest are the majority of the attractions, thus, I recommend you to stay hosted at this side of the city. Buda side is the region of the Castle, the hills, the incredible views of the city and where it is located one of the best baths (I will come to that in a minute).
MELHOR ÉPOCA PARA VISITAR BUDAPESTE | BEST SEASON TO VISIT BUDAPEST
A melhor época para visitar a cidade é durante a primavera (abril a junho) ou o outono (setembro a novembro), quando as temperaturas são mais amenas e os preços são mais baixos. Durante o verão europeu as temperaturas são mais elevadas e os preços disparam, além da cidade ficar mais cheia de turistas, como é óbvio (filas, filas e mais filas para as atrações principais). Eu fui pra lá em maio e o tempo estava simplesmente sensacional! Céu azul o dia todo e temperatura agradável.
The best seasons to visit the city are spring (April to June) or autumn (September to November), when the temperatures are more pleasant and the prices are lower. During the European summer, the temperatures are too high and the prices go up. Besides, the city gets full of tourists, evidently (which means lines, lines and more lines to the main attractions). I went there in May and the weather was sensational! No rain, blue sky all daylong and pleasant temperature
COMO CHEGAR | HOW TO GET THERE
Partindo de Lisboa, a única companhia aérea que tem voos diretos para Budapeste é a low cost Wizz Air, com duração média de 3h35 de voo. Essa companhia não é excecional, mas levando em conta que é low cost e com voo direto, posso dizer que é adequada. Tenha atenção ao tamanho da mala de cabina, uma vez que não queiram pagar mais para despachar uma mala maior. Eu, mesmo com a menor mala que havia disponível, tive de pagar uma taxa na volta porque eles disseram que a mala estava acima das dimensões padrões (quando na verdade o que excedia as medidas eram as rodinhas). O pessoal dessa companhia é muito chato! Fiquem espertos.
From Lisbon, the single airline company with direct flights is Wizz Air low cost, with a 3h35h flight. This company isn´t exceptional, but taking into account that it is low cost, I can say it is "ok". Be aware of the cabin bag size if you don´t want to checking a bigger bag. In my case, even with a the smaller cabin bag I could found, I had to pay extra fees when returning to Lisbon – allegedly because the bag was above the standard dimensions (when, in reality, the excess was due to the bag wheels). The airline company staff is so annoying! Stay tuned!
ANTES DE VIAJAR, SAIBA QUE | IMPORTANT PRE-TRAVEL INFORMATION
– A Hungria faz parte da União Europeia desde 2004, mas ainda não adotou o Euro como moeda;
– Moeda local: florim húngaro, ou forint (ft ou huf);
– Idioma local: húngaro, também conhecido como magyar (magiar), e na minha opinião, parece japonês. Entretanto, com o nosso bom e velho inglês (quase) todos se entendem.
– Hungary is part of the European Union since 2004 but not from the monetary union (they don´t use EURO as currency);
– Local currency: Hungarian florin or forint (ft or huf);
– Local language: Hungarian, also knowing as Magyar and in my opinion it sounds like Japanese. However, almost everyone understands the good and universal English.
UM ROTEIRO QUE NÃO ESTÁ NOS GUIAS | A TRAVEL ITINERARY THAT DOES NOT APPEAR IN THE GUIDES
Três dias são suficientes para conhecer a cidade e a melhor maneira de desbrava-la é à pé. À par das atrações must go como o Parlamento Húngaro, Basílica de São Estevão, Praça dos Heróis, Parque da Cidade, Mercado Central de Budapeste do lado Peste, e do Palácio Real (também conhecido como Castelo de Buda), Igreja Matias, Bastião dos Pescadores e Igreja na Caverna, no lado Buda. E ainda, Váci utca, a principal rua de compras da cidade e a Andrássy útca, que liga a área central ao parque da cidade e onde há diversas lojas de luxo, hotéis, restaurantes, e também atrações importantes, como a Casa de Ópera, considerada o maior centro cultural do país, além das várias pontes sob o Danúbio, que por si só são uma bela atração.
Three days are enough to know the city and the best to way to explore is by walking. In addition to must-go attractions such as the Hungarian Parliament, St. Stephen's Basilica, Heroes' Square, City Park, Budapest's Central Market on the Pest Side, and the Royal Palace (also known as Buda Castle), Matias Church, Fishermen and Church in the Cave, on the Buddha side. And, Váci utca, the main shopping street of the city and the Andrássy útca, which connects the central area to the city park and where there are several luxury shops, hotels, restaurants, and also important attractions such as the Opera House, Considered the largest cultural center of the country, in addition to the several bridges under the Danube, which in itself are a beautiful attraction.
AS MAIS TERMAS COOL | THE COOLEST THERMAS
São muitas as opções, mas sem dúvida o mais especial é o Rudas Bath, que fica do lado Buda. É o termas que tem gente mais gira, mais jovens e entretanto, pouco se fala sobre ele devido à demasiada fama do gigantes Széchenyi e do Gellért. Nesta altura já deves estar curioso a se perguntar o porquê dessas termas serem tão especial. Explico. Por dois motivos: 1) ele tem um horário especial de funcionamento, na madrugada, o que permite uma enorme economia de tempo durante o dia na cidade. Convenhamos, a menos o estimado leitor tenha já alguma idade e está a visitar Budapeste prioritariamente por causa das termas e queira lá passar o dia todo de molho na água quente, aqueles que preferem "bater perna" durante o dia no melhor estilo carpe diem e relaxar à noite, este é o seu lugar. Então assim, à noite, quando já não e tem lá muita coisa pra fazer, é uma excelente ideia passar algumas horitas lá. 2) A enorme jacuzzi no rooftop com uma vista panorâmica incrível do Danúbio e da estátua da Liberdade, onde também é permitido beber enquanto se aprecia a cidade dividida pelo rio.
There are many options, but certainly the most special is the Rudas Bath, which is on the Buddha side. It is the hot springs that have more revolving, younger people and, however, little is said about it due to the too much fame of the giants Széchenyi and the Gellért. At this point you should be curious to wonder why these spas are so special. I explain. For two reasons: 1) it has a special opening hours, at dawn, which allows a huge saving of time during the day in the city. Let's face it, unless the dear reader is already of age and is visiting Budapest primarily because of the hot springs and want to spend all day in the hot water there, those who prefer to "kick theirs" during the day in the best carpe diem style and Relax at night, this is your place. So, at night, when there is not much there to do, it's a great idea to spend a few hours there. 2) The huge jacuzzi on the rooftop with an amazing panoramic view of the Danube and the Statue of Liberty where you are also allowed to drink while enjoying the city divided by the river.
RIO DANÚBIO
O próprio rio é uma atração incansável. É possível passar horas a contemplá-lo das suas margens, ou mesmo das suas inúmeras pontes. Compre uma cerveja húngara ou um espumante e boas admirações. Aproveite para admirar o monumento "Sapatos às Margens do Danúbio" (Shoes on the Danube Promenade), que fica no lado Peste. O nome denota algo majestoso, grande e extraordinário. Não se iluda, pois a beleza desse memorial está justamente na sua pequenez enquanto monumento, mas gigantesca no significado. "À memória das vítimas mortas a tiro para o Danúbio por milicianos da Cruz de Ferro [o partido húngaro que defendia as mesmas ideias do Partido nazi da Alemanha] em 1944-45. Erguido a 16 de Abril de 2005", dizem as placas.
"To the memory of the victims shot into the Danube by Arrow Cross militiamen in 1944–45. Erected 16 April 2005", says the plate.
O monumento que foi concebido pelo diretor de cinema húngaro Can Togay junto ao escultor Gyula Pauyer conta com 60 pares de sapatos de estilo antigo, masculinos, femininos e infantis, esculpidos em ferro. Inaugurado em 16 de abril de 2005, esse memorial é uma homenagem aos judeus que foram mortos por milicianos da organização fascista húngara Arrow Cross em 1944-45. As esculturas representam os sapatos deixados para trás na margem do rio, uma vez que os judeus foram obrigados a se despir e tirar os sapatos antes de serem fuzilados pelas costas à beira do Danúbio, seus corpos caíram no rio e foram levados pela correnteza. A justificativa para esta ação era de que os corpos dos judeus deveriam ser "lavados" após a morte.
The river itself is a relentless attraction. It is possible to spend hours contemplating it from its banks, or even from its numerous bridges. Buy a Hungarian beer or a sparkling wine and good admiration. Take the opportunity to admire the monument "Shoes on the Danube Promenade", which is on the Pest side, the name denotes something majestic, grand and extraordinary. Do not be fooled, because the beauty of this memorial lies precisely in its littleness. As a monument, but gigantic in its meaning. "In memory of the dead victims thrown to the Danube by Iron Cross militiamen [the Hungarian party defending the same ideas of the Nazi Party of Germany] in 1944-45.
The monument that was designed by the Hungarian filmmaker Can Togay with the sculptor Gyula Pauyer has 60 pairs of old style shoes, male, female and child, carved in iron. Inaugurated on April 16, 2005, this memorial is a tribute to the Jews who were killed by militiamen of the Hungarian fascist organization Arrow Cross in 1944-45. The sculptures represent the shoes left behind by the river, since the Jews were forced to undress and remove their shoes before being shot in the back by the Danube, their bodies fell in the river and were transported by the current. The justification for this action was that the bodies of the Jews should be "washed" after death.
COMES E BEBES | FOOD & DRINKS
A culinária húngara é um ótimo motivo para visitar Budapeste. Simples e deliciosos, os pratos locais levam muita carne, batatas, doces e bolos. Os vegetarianos não precisam se preocupar: o lugar oferece boas opções sem carne. No que tange a bebidas, a pálinka é o hit entre o povo de lá. É um destilado à base de frutas como ameixa, maçã ou pêra, e é encontrada facilmente pela cidade. Experimente também o tokaji, um vinho típico da região que está entre os melhores do mundo.
Hungarian cuisine is a great reason to visit Budapest. Simple and delicious, local dishes carry lots of meat, potatoes, pastries and cakes. Vegetarians need not worry: the place offers good meatless options. As for drinks, the Pálinka is the hit among the people there. It is a fruit-based distillate like plum, apple or pear, and is easily found throughout the city. Also try the tokaji, a typical wine of the region that is among the best in the world.
O SENHOR ESTILO RECOMENDA | SENHOR ESTILO RECOMMEND
BRUNCH ZEN
Tome um brunch no badalado Buddah-Bar, o mesmo da rede de Paris, que também é um Hotel incrível e fica próximo à ponte Elizabeth. Ou passe por lá para tomar um drink à noite antes de sair para jantar. Se calhar, jante por lá mesmo. O menu claro, é de comida aziática.
Have a brunch at the trendy Buddah-Bar, the same as the Paris chain, which is also an incredible Hotel and is close to the Elizabeth Bridge. Or stop by for a drink in the evening before heading out for dinner. Maybe I'll have dinner there. The menu is clear, it is from aziático.
CAFÉ GERBAUD
Super tradicional, esse simpático café com esplanada é sem dúvida um sítio para uma parada estratégica durante seu passeio pelo centro. Lugar para ver e ser visto, experimente um dos seus maravilhosos doces, ou mesmo uma taça de gelado especial. É tudo de comer com olhos! A conferir.
Super traditional, this friendly cafe with esplanade is undoubtedly a place for a strategic stop during your stroll through the center. Place to see and be seen, try one of your wonderful sweets, or even a special glass of ice cream. It's all eating with eyes! To check.
BESTIA BEER GARDEN
É sem dúvida um sítio interessante para se começar a noite. Fica mesmo em frente à Basílica de Santo Estevão, numa equina, e se calhar pode passar despercebido, embora o espaço interior seja bastante grande. O bar-restaurante é especializado em comida húngara. Prove qualquer um dos pratos com um copo de cerveja. Inesquecível!
It is certainly an interesting place to start the evening. It is right in front of the Basilica of St. Stephen, in an equine, and perhaps may go unnoticed, although the interior space is quite large. The bar-restaurant specializes in Hungarian food. Taste any of the dishes with a glass of beer. Unforgettable!
ONDE FICAR
Este palácio Art Nouveau é o sítio perfeito para hospedar-se, não só pela magnífica vista que oferece sobre o Danúbio, mas pelo luxo que encontra em cada esquina dos 179 quartos e 19 suites. Sem falar do pequeno-almoço digno de realeza. O Four Seasons Hotel Gresham Palace Budapeste está centralmente localizado no final da famosa Ponte das Correntes, com vistas panorâmicas sobre o Danúbio e as colinas de Buda. Esta propriedade de luxo é o renascimento do século Gresham Palace, aclamado como um dos melhores edifícios Art Nouveau do mundo com seus jardins de inverno, escadarias, vitrais, mosaicos e portal de ferro. Após uma restauração de US $ 110 milhões que teve a duração de dois anos, o hotel de 179 quartos é um marco histórico dedicado que combina os luxuosos confortos do século XXI com a elegância do passado. Os seguintes locais são abertos para drinks: um bar na beira da piscina e um bar/lounge.
Four Seasons Hotel Gresham Palace Budapest is centrally located at the end of the renowned Chain Bridge, with panoramic vistas of the Danube and the hills of Buda. This luxury property is the rebirth of the city's century-old Gresham Palace, acclaimed as one of the world's finest Art Nouveau buildings with its soaring winter gardens, grand staircases, stained glass, mosaics and ironwork. After a two year $110-million restoration, the 179-room Hotel is a dedicated historical landmark that combines the luxurious comforts of the 21st century with the elegance of the past. A spa and fitness center, an indoor pool, the café and restaurant, the Bar and Lobby Lounge and meeting space round out the guest experience.
O Four Seasons Hotel Gresham Palace situa-se no coração da zona empresarial, artística e de entretenimento da cidade, mas fica a uma curta distância a pé das principais atrações, atividades culturais e lojas. A estrutura arquitectónica única também oferece configurações incomuns. As duas torres do Hotel exibem vistas de todas as janelas do Danúbio e Buda. Perfeito para a privacidade e relaxamento, as suites de luxo são espaçosas e cuidadas.
Four Seasons Hotel Gresham Palace rises in the heart of the city's business, art and entertainment district, yet is within easy walking distance of the main sights, cultural activities and shops. The unique architectural structure also offers unusual room configurations. The Hotel's two towers showcase views from all windows of the Danube and Buda. Perfect for privacy and relaxation, the luxury suites are spacious and cozy.
Ocupando o último andar do hotel, o Four Seasons Health Club e Spa apresenta uma gama completa de terapias rejuvenescedoras, massagens e tratamentos de spa – desde tratamentos herbais até tratamentos com lama – inspirados no rico património de spa de Budapeste. Promovendo relaxamento, revigoramento e renovação, as instalações do Spa incluem sete salas privadas de massagens e tratamentos, sauna, hidromassagem, salas de vapor, área de relaxamento e sala de ginástica. A piscina interior, de borda infinita é de 12 x 4 m (39 x 13 pés), e oferece uma excelente oportunidade para os hóspedes que gostam de um treino aquático.
Occupying the entire top floor of the Hotel, Four Seasons Health Club and Spa features a comprehensive range of rejuvenating therapies, massages and spa treatments – from herbal to mud treatments – inspired by Budapest's rich spa heritage. Some services and local treatments can't be found anywhere else in the city. Promoting relaxation, invigoration and renewal, the Spa's facilities include seven private massage and treatment rooms, a sauna, a whirlpool, steam rooms, a relaxation area and an exercise room. The indoor, infinity-edge lap pool is 12 x 4 m (39 x 13 ft.), and provides an excellent opportunity for guests who enjoy an aquatic workout.