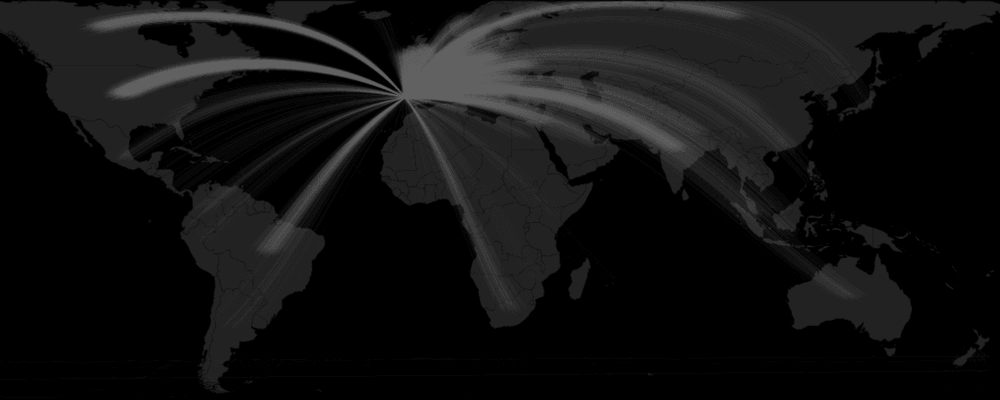 21 nov

THE IMPRESSIVE NUMBERS OF WEB SUMMIT 2016 AND A 2 FOR 1 TICKETS OFFER TO NEXT YEAR

Web Summit returns to Lisbon next year. The official dates are November 6-9, 2017. And it's you chance to have a nice offer from the Web Summit team.

From now, you can get a code for 2 for 1 tickets to next year's conference. Click here and don't waist time!

To see how big the event is, please see the numbers below:
53,056 people from 166 countries joined us in Lisbon for Web Summit.

Women in Tech initiative has meant that the female/male gender ratio at Web Summit 2016 is 42% to 58%.

Over 4 million views on Facebook Live

1,835,841 messages were sent on the Web Summit app.

5,081 marathons walked by Web Summit staff

97,000 Pasteis de Nata consumed. That's a lot of pastry. What was it washed down with? Coffee. And lots of it.

37,000 km of fibre cable. Or in other words, enough to run to the peak of Mount Everest four times.

There were 34,700 seats set out for attendees to catch talks.

17 stages for 21 redesigned, standalone conferences.

1,490 startups from across the globe

135 joined START, the track for the most promising startups. 270 joined BETA, the growth-stage track, while 1,080 joined ALPHA, the early-stage track.

1,300+ of the world's most influential tech investors from the world's leading funds joined the event.

650 Mentor Hour sessions took place where entrepreneurs and investors offered advice to startups.

677 world-class speakers.

From Facebook's and Amazon's CTOs to Tinder founder Sean Rad to footballing greats Luis Figo and Ronaldinho, Web Summit had an incredible group of speakers.

2,000 of the world's leading media came to tell the stories coming out of Web Summit. And we from Senhor Estilo (proudly) were there.