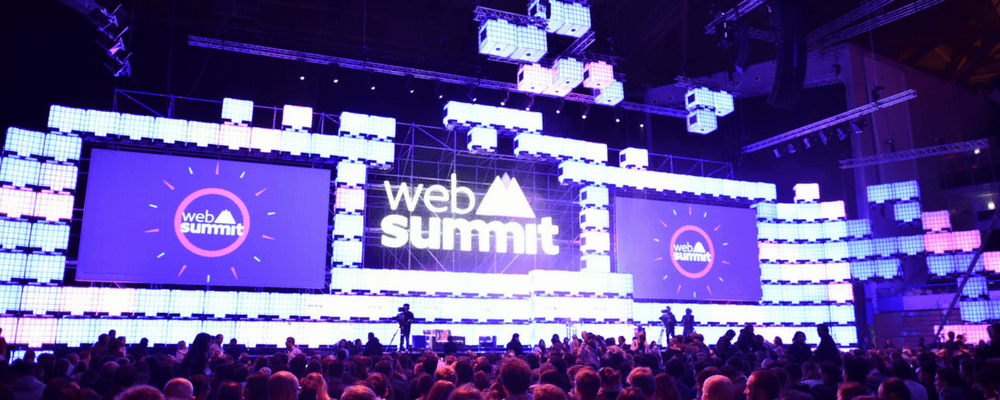 08 nov

WEB SUMMIT 2016 OPENING – DAY 1

For weeks and specially during the last days, something different could be noticed (and lived) at Lisbon streets: preparation for Web Summit (for the first time in Lisbon) was all around. And the expectations were met: more than 50K attendees, 663 speakers, opportunities to meet, discuss, do business and be part of the digital world. From November 08th to November 10th, the sky is the limit.

Event staff was well prepared (from the airport to FIL and Meo Arena) to welcome and onboard the participants. The opening scenario was modern, inspiring and set the audience in the right mood for the countless events in the days to come.

Paddy Cosgrave, Web Summit founder, received the keys of Lisbon city from the mayor, in a strong symbolic gesture: Lisbon really open its doors for the most important tech event of Europe. A lot to come (please check the schedule HERE), options ranging from Design and Future of work to footballers as entrepreneurs, passing by IPO secrets, technology and privacy, gaming, fitness.
Choose your conferences and as advised by Paddy: show up early (don´t let it for the last minute before starting). Enjoy!!!
Follow the entire coverage at Senhor Estilo channels:
Snapchat: glaucojunqueira
ABOUT
Web Summit has become "Europe's largest and most important technology marketplace", a crossroads for the world's largest buyers and sellers of technology, alongside many of the world's most disruptive emerging technology companies.
This year more than 53,056 tech CEOs, founders, startups, investors and political leaders driving change across the world are coming together in Lisbon for Web Summit. They'll be looking for answers to the questions posed by the tech revolution we're living through.