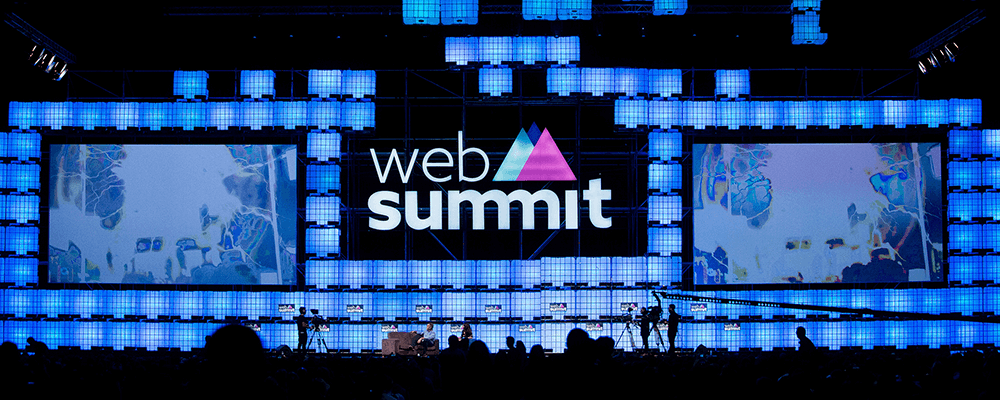 04 nov

WEB SUMMIT: THE LARGEST TECH CONFERENCE IN THE WORLD IS BACK TO LISBON
Web Summit is about to start and you won't miss anything! Point it out all our tips regarding this amazing event, do business and have fun
As already anticipated by Senhor Estilo, Web Summit is back to Lisbon. From November 6-9, 2017, FIL, Altice Arena and Lisbon in general will be hosting this big tech event. Senhor Estilo will be there (of course!) and will bring to you updates, highlights and everything that you must know. I am saying event, but I should be saying events (with "s") as the attractions, activities, speeches, and formats are so many that Web Summit is several events inside one.
If you remember, last year Web Summit was sort of disruptive, a great opportunity for people to know Lisbon and our capability of welcoming everyone and make all feel like home. Lots of business were closed and/or discussed, new startups raised, tech hubs exploded in the city.
I will give you a snapshot on what will be happening. You can get more details at Web Summit page. You won't miss it!
Surf Summit
Even before Web Summit opening, surfers and lovers of outdoor activities will meet at Ericeira. The experience will have place from November 4-6, with lots of surfing (obviously), but also mountain biking, paddleboarding, hiking and yoga. A good chance to have some fun at the "California of Europe" and start networking. Full agenda can be found HERE .
Web Summit Opening Night
On the evening of November 6 at the Altice Arena, hosted by Web Summit CEO Paddy Cosgrave. Paddy is such a great-energetic person, very passionate about the event and its impacts, you must be there to watch. The ceremony will include a series of short talks from various speakers. Pay attention: Opening night has limited capacity, and you need to run to try your chance: download the app and complete your profile.

Going inside the Event
This year, Web Summit will count with over than 60,000 attendees, from 170+ countries. Speakers will be 1,200+ and it is hard to say go for this or for that. It will pretty much depend on your interests. The entire agenda is at your hands HERE.
Blue chip companies (like Coca-Cola, Toyota and GE), leading new companies (Airbnb, Spotify and Tesla), leading investors, everyone will be around to talk about new technologies, IoT, cloud, fashion, investments, smart cities, sports, marketing, media, press, privacy, gaming etc. etc. etc. It is impossible to list everything.
A tip from Senhor Estilo: after downloading the Web Summit App, make sure to go through People, Trending, Companies, Talks and flag the ones that are most interesting to you. Believe me: if you don´t do that, you will be lost with so many options, and will miss what you are dying to see.
I´ve already tagged the conferences from Sara Sampaio, Dr. Oz, Julio Cesar (Benfica´s defender), Gianluca Vialli (Tfosy), Caitlyn Jenner, Al Gore, Sean Rad (Tinder), Brad Smith (Microsoft), among others.
Google Seminars
Thinking about launching your own business or growing it? Make sure to get tips with Google and Google Expert´s coaches at Google's stand in Pavilion 1. Free advice on topics like Product, Design, Marketing, User Insights, Mobile Advertising and many more. No sign-up needed, just come over.
BMW Experience
BMW i is the Official Mobility Partner of Web Summit. You will have the chance to take a test drive, in an all-eletric i3s. Where? BMW i Plaza (outside FIL Pavilion 1) on November 7-9. Besides, BMW have given Web Summit a one-year lease of an i3 to give away, and you can be the luckier. Get more information HERE.
Sunset Summit
The perfect way to end a day. From 5pm, on November 7 and 8. Experience Google's latest innovations, learn how to craft the perfect surfboard, and enjoy performances from some of Portugal's best dancers.
UN/Signed
A celebration of unsigned Portuguese musical talent. On Wednesday, November 8 (at 8pm), at the famous and cool LX Factory. It promises to be a big party (as Senhor Estilo likes very much), with music, fine food, dance and drinks. New musical talents, bringing lots of fun.
Pub Summit
If you followed us last year, you´ve noticed that the nights in Lisbon were one of the highest moments of Web Summit. This year promises to be even better.
With the excuse of networking (and it do happen, too), the fact is that Pub Summit is time for a bit of relaxation, drinks, music and walking around Lisbon.
There are 120 Lisbon pubs involved this year. Take a deeper look HERE.
Finally, don't miss to follow us also on Instagram, Facebook, and use Web Summit official hashtag, #WebSummit. See you there!