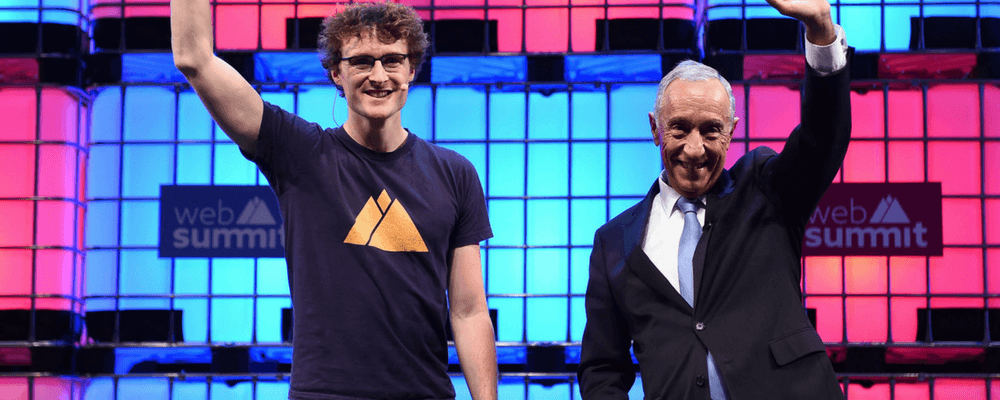 20 nov

WHAT IS THE LEGACY THAT THE LARGEST TECH CONFERENCE IN THE WORLD LEAVES?
Web Summit has already ended, but what is the legacy the largest tech conference in the world leaves? Take a look and be prepared for the next year's edition
Bye bye Lisbon.
Web Summit it's over but it's already has a date for the next year: from 5 – 8 of November, 2018. It was amazing four days with wonderful content and amazing speakers. The numbers are impressive and worth enumerating.
To start the conversation, it is estimated that this year's technology summit generated an impact of at least 300 million euros in Portuguese economy.
Find below some interesting facts and number regarding this year's edition.
59,115 people from 170 countries joined this editon in Lisbon for Web Summit;
Nearly half of the registered attendees were female;
35.4% of speakers were female;
Women in Tech initiative has meant that the female to male ratio of attendees was 42% to 58%. WOW!
2,600 of the world's leading media came to tell the stories coming out of Web Summit;
There was enough fibre cable used to run to the peak of Mount Everest eight times (80,000 km);
Over 205,000 recyclable paper cups used throughout the event.
6,500 sqm of Marquee;
Centre Stage was made up of 314 water tanks, 140k lumens of projection and 30,000 watts of sound;
Centre Stage was reinforced to hold 3 tonnes of cars;
2.2 million wifi sessions accumulated over the duration of the event;
45 terabytes of traffic over the duration of the event;
Over 2,100 startups from across the globe attended the event;
1,400 of the world's most influential tech investors from the world's leading funds joined WS;
1,200 world-class speakers;
2,600 of the world's leading media came to tell the stories coming out of Web Summit;
Even an astronaut, Paolo Nespoli, from European Space Agency sent a special message from Space to Web Summit attendees.
Not to mention, of course, the volume of businesses generated, the astronomical impact generated in the local economy and in the complaining of the Portuguese, who still need to learn to whine less and appreciate the good things in life.
It was beautiful! Very well done Web Summitt. Well done, Lisbon. Don't forget to pre-register for 2018 by clicking here. From now, you can also get a code for 2 for 1 tickets to next year's conference. Click here and don't waste time!
See you next year!